Parenting From The Heart 4-Week Course
Next Class Starts October 8th 2017!
Learn to Parent "In The Zone" and create the family of your dreams!

Are You Tired of Nagging and Scolding With Little Response?


Do You Want Peace, Cooperation, and Harmony in Your Home?

Parenting From The Heart founders, Linda and Ty Hatfield, believe that parenting is supposed to be fun. If you are a parent committed to creating the family of your dreams, you have come to the right place. Through workshops, classes, keynotes and parent coaching, the Hatfields create a safe, fun and non-judgmental environment for learning life-changing parenting skills that empower your family.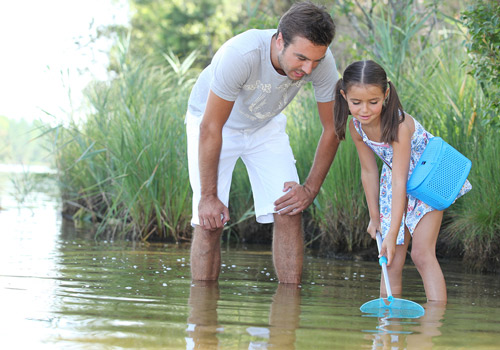 About Parenting From The Heart
We provide you with positive parenting tools, systems and strategies without the use of guilt, shame, bribery, rewards, illogical consequences, timeout, or punishment.
After experiencing Parenting From The Heart, you will feel confident when connecting and communicating with your children. You will experience more cooperation and harmony in your home.
Listen to Linda and Ty talk about self-esteem on "The Parenting Hour" radio show!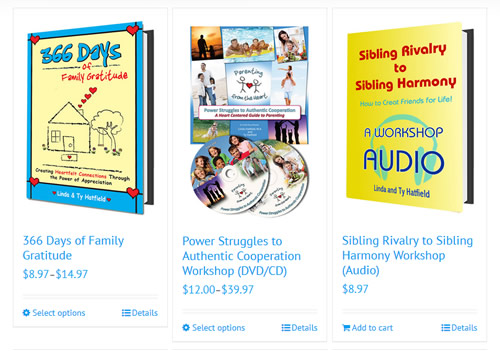 Shop Online Products!
Parenting From The Heart offers unique products created by Linda and Ty Hatfield that will support you on your parenting journey!
Our fun and interactive books, e-books, DVD and audio recordings will provide you with current child development information, tools, strategies and resources necessary to feel confident when parenting your children.
Inside our workshops you will learn about:
The 7 Emotional Needs of a Child
The Neuroscience
How to "Pause" during a conflict
Handling strong feelings
Enhancing sibling relationships
And much, much more!