Ty and Linda Hatfield, Co-Authors of the book:
PARENTSHIFT – Ten Universal Truths That Will Change The Way You Raise Your Kids
Your book will be signed by co-authors Linda & Ty Hatfield. A ParentShift Bookmark that lists all the 10 Universal Truths for your reference will be included with your purchase along with a refrigerator magnet with the 7 SPECIAL Emotional Needs of your child.
Thank you for naming ParentShift one of the best parenting books!



Are You Tired of Nagging and Scolding With Little Response?
Do You Want Peace, Cooperation, and Harmony in Your Home?
Parenting From The Heart founders, Linda and Ty Hatfield, believe that parenting is supposed to be fun. If you are a parent committed to creating the family of your dreams, you have come to the right place. Through workshops, classes, keynotes and parent coaching, the Hatfields create a safe, fun and non-judgmental environment for learning life-changing parenting skills that empower your family.

A Heart Centered Guide to Parenting
In this interactive, fun parenting course you will enjoy learning how to:
Fill up The 7 Special Emotional Needs of your child/teen
Understand how your child's brain works
Stop the "But It Works!" syndrome
Put yourself on "PAUSE" when you are triggered
Manage feelings, big and small
Participate in the 20 second miracle
Talk and listen to your child so she can cooperate
Shift from disconnection to connection
Authentically empower your child at any age
Create win-win cooperation in your home
Use effective, loving strategies to prevent power struggles
Use peaceful, loving strategies to get out of power struggles
Get on the same parenting page with your spouse/partner
Watch sample clip of Linda Hatfield from our Power Struggles workshop DVD/Downloadable MP4
AVAILABLE IN Video or MP3 (Instant Download) or DVD/CD!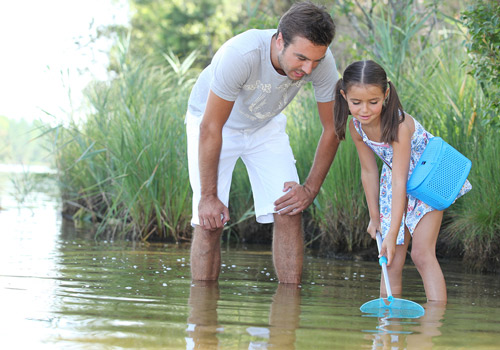 About Parenting From The Heart
We provide you with positive parenting tools, systems and strategies without the use of guilt, shame, bribery, rewards, illogical consequences, timeout, or punishment.
After experiencing Parenting From The Heart, you will feel confident when connecting and communicating with your children. You will experience more cooperation and harmony in your home.
Listen to Linda and Ty talk about self-esteem on "The Parenting Hour" radio show!
Shop Online Products!
Parenting From The Heart offers unique products created by Linda and Ty Hatfield that will support you on your parenting journey!
Our fun and interactive books, e-books, DVD and audio recordings will provide you with current child development information, tools, strategies and resources necessary to feel confident when parenting your children.
Inside our workshops you will learn about:
The 7 Emotional Needs of a Child
How to "Pause" during a conflict
Enhancing sibling relationships