Get Certified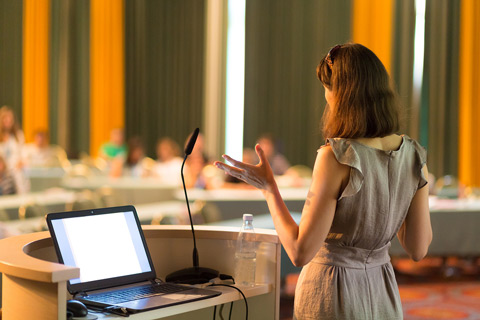 ARE YOU INTERESTED IN A PROFESSION THAT CAN CHANGE THE WORLD?
ARE YOU COMMITTED TO ENHANCING THE LIVES OF CHILDREN AND FAMILIES?
Parenting From The Heart is looking for enthusiastic parents and professionals who are inspired to join this dynamic, groundbreaking, national parenting organization.
If you are interested in becoming part of the team of parent instructors who will teach, inspire, uplift, and assist parents in consciously creating more peace and cooperation in their homes, then you have come to the right place!
NEXT INSTRUCTOR (40 hour) TRAINING:  Dates are being selected now for  Spring 2018.   Held in Huntington Beach CA.
BENEFITS INCLUDE:
Experience the freedom of running your own heart-centered business with on-going support to ensure your success
Create your own flexible schedule to meet your needs
As a parenting instructor and coach, you will empower your own personal and professional life
Experience the joy and the confidence in knowing that you are consciously parenting your own family from your heart
Professionals will enhance their own services with parent education training
Experience the contentment in knowing that you are making a difference in the world by teaching positive parenting skills to the parents of future generations
Make new friends and have fun connecting with like-minded parents
This is an opportunity to joyfully live the Parenting From The Heart parenting style and to be a role-model for others
Turn-key curriculum and materials that are organized and easy to teach
Discover the joy in living what you teach and teaching what you live
Earn money in a profession that inspires you and others
HOW DO I BECOME A PARENTING FROM THE HEART INSTRUCTOR?
We realize each person is unique and has a variety of skills and experiences to share with others. We are flexible with each person considering becoming an instructor, however, the integrity of the program will be considered first. Call or email us for more detailed information about becoming part of our team.
YOUR PARENT INSTRUCTOR TRAINING CERTIFICATION INVESTMENT INCLUDES:
On-going support and coaching anytime via phone, email, or in person from Linda & Ty
A detailed, comprehensive, easy to use, Instructor Manual
Ten parenting manuals for your first class
Numerous workshop outlines
Sample fliers to use when advertising your workshops
Sample graduation diplomas
Featured on the Parenting From The Heart website
Team meetings or conference calls for on-going support and training
Authorization to use the Parenting From The Heart materials to teach or coach
Your certification investment will cover the first year of annual certification dues
Access to our private Team Instructor Facebook Support Page
Local parent instructor team dinner to celebrate your amazing journey

HOW DO I REMAIN CERTIFIED AFTER MY PARENT INSTRUCTOR TRAINING IS COMPLETE?
Pay the annual re-certification fee of $200 (Your first year fee is included with your training investment)
Attend 50% of the team meetings via phone or in person
Purchase the course parenting manuals from Parenting From The Heart

WHAT IS THE INVESTMENT FOR THE PARENT INSTRUCTOR TRAINING?
The investment for the 40 hour Parenting From The Heart instructor training is $2,999. A $1,500 deposit is required to secure your training dates and the remaining balance is due on your first day of training. We offer a discount for more than one person attending together.

WHO ARE WE LOOKING FOR?
We are looking for parents and/or professionals who have been practicing conscious parenting approaches. The ideal instructor has an expertise in some or all of the areas below:
* A degree in Psychology, Child Development, Sociology etc.
* A practicing Psychologist, MFT, Clinical Psychologist, School Director/Principal or related field
* Familiar with peaceful parenting approaches
* Have children or have worked with children extensively
* Experience in teaching adults
Hilltop Preschool in Fountain Valley, California teaches their parents the Parenting From The Heart Program! Visit their
website
if you are considering a warm, safe and heart-centered preschool for your children.
"Wonderful, joy-filled, light filled work! This is the Cadillac of parenting programs!"
-Pat Peake – University of Santa Monica Project Advisor, Former Principal and (PET) Parent Effectiveness Training Instructor
"The training experience has changed my life, my child's life and impacted how I approach my entire private practice. It has also helped me in every other relationship in my life- more powerful than any other training I have had!!! Ty & Linda are a perfect balance of the male & female energy merging to raise children with love and compassion."
-Dr. Desiree Delagarza, Licensed Clinical Psychologist
"Even after years of schooling and experience working with children and adolescence, I found myself ill-equipped to adequately respond to parental concerns in a way that was both practical and effective. After completing the parent training offered by Parenting From The Heart, I gained the practical solutions to deal with many of the parent-child conflicts I saw in my sessions and faced in my personal life as well. The parent training provided by Parenting From The Heart has served to shape how I view children's behavior and how I approach providing family therapy."
-Julie Barbour, Marriage Family Therapist
"I am more passionate about Parenting From The Heart and can hardly wait to share!"
-Lee Giacalone, Naperville Illinois