Could Your Organization Benefit from an On-Site Parenting From The Heart Workshop?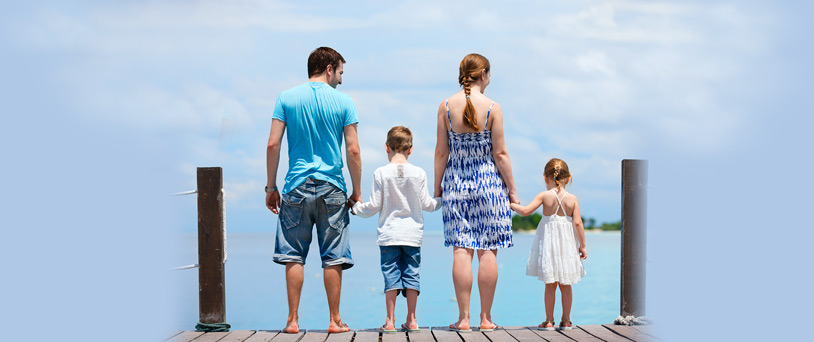 Benefits Include:
Select from our list of titles or we will customize your workshop to meet the needs of your parents/members
All workshops are taught in an entertaining, non-judgmental, interactive, fun environment, with a strong focus on parenting from a higher level of consciousness
We team teach so you get two different styles of teaching as well as two different perspectives, one from a Mom and one from a Dad
Assistance with the workshop flyer by sending you all the specifics
We arrive at least a half hour before the seminar to set up
We stay after the workshop to talk to parents and to answer any further questions
We hold a raffle to celebrate the end
All workshops are 100% guaranteed!
Parenting From The Heart curriculum, has been authorized to be taught in the Placentia – Yorba Linda Unified School District in California.
Parenting From The Heart – Parent Workshops
The Seven Emotional Needs of your Child

Learn how to fill The Seven Emotional Needs of your child and experience fewer behavioral challenges.
Emotionally Preparing Your Child for College

Support your child through the challenges of college life by raising a self-reliant child with strong life skills.
How to Talk so Your Kids Really Listen

What you say to your kids and how you say it matters! Learn how to speak in a language that your children will understand, respond to, and hear!
"No I Won't!"- Yes You Will!" from Power Struggles to Authentic Cooperation

A power struggle is like a small burning fire…Learn how to avoid power struggles and how to lovingly get out of one with your child.
Taming the Tantrums at any Age, The Science behind the Meltdowns and What to do!

Learn about the neuroscience and the 3 stages of a tantrum. Discover how to support your child and yourself during this challenging time.
Parenting With Intention!

Become an aware, conscious parent and feel empowered about the tools and strategies you use!
The Seven Secrets to Raising Successful Kids

Our seven favorite secrets to raising empowered, grounded kids!
"Mom, he breathed on me again!!!" From Sibling Rivalry to Sibling Harmony, Creating Friends for Life!

Learn how to respond in a way that re-connects and re-establishes the relationship between your children, and create peace in your home!
Speaking Teen! Effective Ways to Open Communication

Learn how to stay connected, communicate and create a friend for life!
Allowing Your Child's Self-Esteem to Soar! Strategies to Protect and Prevent Negative Influences

High self-esteem comes from two basic psychological needs. We like to think of these needs as 2 strong legs to stand on. So, what are the 2 strong legs of self-esteem?
Bedtime Battles and other Toddler Challenges – Gain Cooperation through Heart-Centered Parenting Skills

Solving the common challenges of daily living with your child. Easy remedies to your biggest struggles!
Solving the Eating Challenges!

Learn information based on the latest research about children and the occasional power struggles around eating, so you and your child are happy and healthy!
Bully Proof Your Child

How to prevent your child from becoming a victim or bully! Strategies to keep your child safe.
"I can problem solve!" Helping Your Child Develop Healthy Decision Making Skills

How to raise a thinking child by developing the essential skills needed in order to resolve situations in everyday life.
Emotionally Preparing Your Child with Transitions in Life

Transitions can turn some kids into a tailspin, learn how to prepare them for the next chapter in their life.
Staying Connected With Your Tween

Loving strategies that keep you connected and in tune with your tween.
Over Worked and Over Scheduled, Bringing Balance into your home

Children and parents are experiencing more and more stress. Learn how to create a balanced family.
Technology the Gift and the Curse, Manage the Media to experience Grounded Children

How to create loving boundaries and limits with the gadgets we use and abuse.
Boundaries and Limits to Lovingly Guide Your Child

Setting boundaries and limits are crucial for a healthy family. How to implement Empowering Solutions and create a "win-win" for all family members.
The Research is in: "Time – Out is Out", What to do Instead

The science and research behind the negative effects of time-out and what parents can do instead.
Drug Prevention 101

The causes of substance abuse and how you can prevent and protect your child from the peer influence to try drugs.
Customized Parenting Workshops are also available

You give us your topic or challenge and we will create a customized workshop to meet your parent's needs, concerns and challenges.
Customized Parenting Workshops are Also Available
You give us your topic or challenge and we will create a customized workshop to meet your parent's needs, concerns and challenges.
Your investment varies depending on the following:
Length of the workshop
Materials needed
Travel time
Note: You can sponsor the entire 18 hour "Parenting From The Heart" course at your school or business
"Parenting From the Heart has served our program for four years. Each time providing an unforgettable workshop that our parents loved! They customized every class to fit the exact need that my parent group had. They are thoughtful creative individuals who have not only the professional credentials, but even more important they have the real life parenting experience as well!"
~
Tony Sass – University Park CDC Director – Irvine California
"The "duo" transitioned well!  Presented and supported each other flawlessly. Good slides and posters. Very organized. Definitely will refer parents and teachers to book a program."
Michelle Light Baker